Investor Relations
Corporate Profile
Bright Horizons is a leading global provider of high-quality early education and child care, back-up care, and workplace education services. For 35 years, we have partnered with employers to support workforces by providing services that help working families and employees thrive personally and professionally. Bright Horizons operates approximately 1,100 early education and child care centers in the United States, the United Kingdom, the Netherlands, Australia and India, and serves more than 1,350 of the world's leading employers. Bright Horizons' early education and child care centers, back-up child and elder care, and workforce education programs help employees succeed at each life and career stage.
Upcoming & Recent Events
May 2, 2023 at 5:00 PM EDT
Feb 16, 2023 at 5:00 PM EST
Investor Information
Stock Quote
Change
Volume
52 Week High
52 Week Low
Stock Chart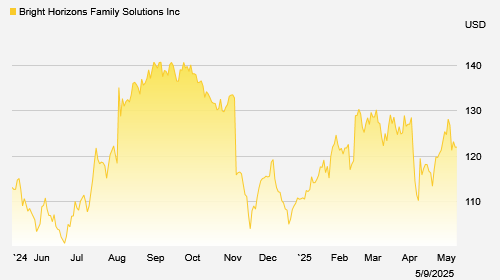 Data Provided by Refinitiv. Minimum 15 minutes delayed.